**Melbourne Truck Centre, as an essential service provider, understands the responsibility we all have to respond appropriately to COVID-19. We are taking our responsibility seriously and due to the nature of the Stage 4 Lockdown, we are unable to conduct a 'business-as-usual' approach.Quality workmanship and exceptional service – that's what you can expect from truck servicing at Melbourne Truck Centre.
Service and Parts Customers visiting the Dealership will need to scan a QR code and enter their contact details and time in and out of the Dealership on our website. This information will be kept in case we, or the Victorian Health Department need to contact you due to a COVID-19 case. These contact details will not be used for Marketing purposes.
Service bookings are available by appointment only from 7:30am – 8:30pm Monday to Friday and Closed Saturday. Bookings can be made online at melbournetruckcentre.com.au/service/ or 1300 114 779. We will continue our Zero Contact Service Drop Off & Collection Procedure. Our 24-Hour Call-Out service will still be in operation.
To ensure we can meet your requirements, please call or book online. If you do not have a booking, we will not be able to receive your vehicle.
So, what will this mean when you bring your vehicle for a service at Melbourne Truck Centre?
When you arrive onsite, we ask for you to remain outside the warehouse and call through to our friendly reception team for further instructions. We are unable to provide customers with onsite waiting facilities during this period.
Prior to beginning work on your vehicle, our staff, wearing appropriate Personal Protective Equipment (PPE), will wipe down all contact points within your vehicle. All technicians working on your vehicle will be wearing gloves and compliant face masks. When work on your vehicle has been completed, the same touchpoints will be wiped down, and we will contact you for collection.
For collection, we advise you to again call through to our reception team for instructions.
TRUCK SERVICING
With our state-of-the-art facility and a highly trained team of diesel truck technicians, we aim to service and repair your truck with attention to detail, and quality service that will exceed your expectations. No problem is too big or too small.
We are Approved Repairers for Iveco Trucks and Iveco Daily.
Our skilled team of technicians also provide truck servicing and repairs for ALL truck makes and models.
WE ARE A PROUD CUMMINS ENGINES APPROVED REPAIRER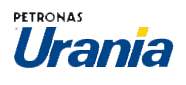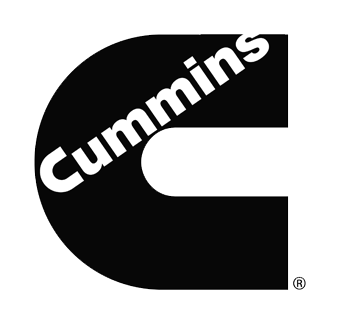 WE ONLY USE IVECO APPROVED URANIA OIL AND CUMMINS APPROVED CALTEX OIL
Our Services
Visit us for the following:
Chassis modifications and wheelbase extensions carried out on site incorporating certified engineering approvals
Service and repairs to all makes and models
Welding and fabrication facilities
Computerised vehicle diagnostics
Major component overhauls
Air conditioning and Auto Electrical services (lic# AU38093)
Eaton Gearbox rebuilds at very competitive prices
Fleet maintenance and can set up very competitive price agreements.
It's never convenient to have your truck off the road, so we offer the following value-add services:
Our afternoon shift rate is the same,we don't charge penalty rates
24 hour emergency breakdown service
Customer Service:
The Service Department is open during the following hours:
Monday to Friday – 8am – 11pm
Saturday – 8am -12pm
If you are off the road, require general maintenance, or just want to drop in for a chat with our friendly team, call us on 1300 114 779.
After Hours Breakdown Service
No matter what time of the night you need help, we can be there for you. To be connected with our After-hours Emergency Breakdown Service please call 1300 114 779.